Getting to Know Postech Halton
Servicing Burlington, Oakville, and surrounding areas, Logan is a one-man crew whom works with a wireless remote hooked up to his mini excavator, a Kubota U17, to ensure precision and efficiency for every job he does. Rather than working from the cab of the excavator, Logan is able to stand alongside the screw pile to guide it into place and is still able to feel the movements of the U17 as the pile penetrates the ground.
Logan has been installing piles for over five years, and when he realized the Halton region was in need of a Postech dealer, he jumped on the opportunity. Now, Logan is servicing the territory entirely by himself- which makes for some busy days, sometimes installing piles for two or three jobs, and still manages to stay consistent and happy to be installing a product he knows is reliable.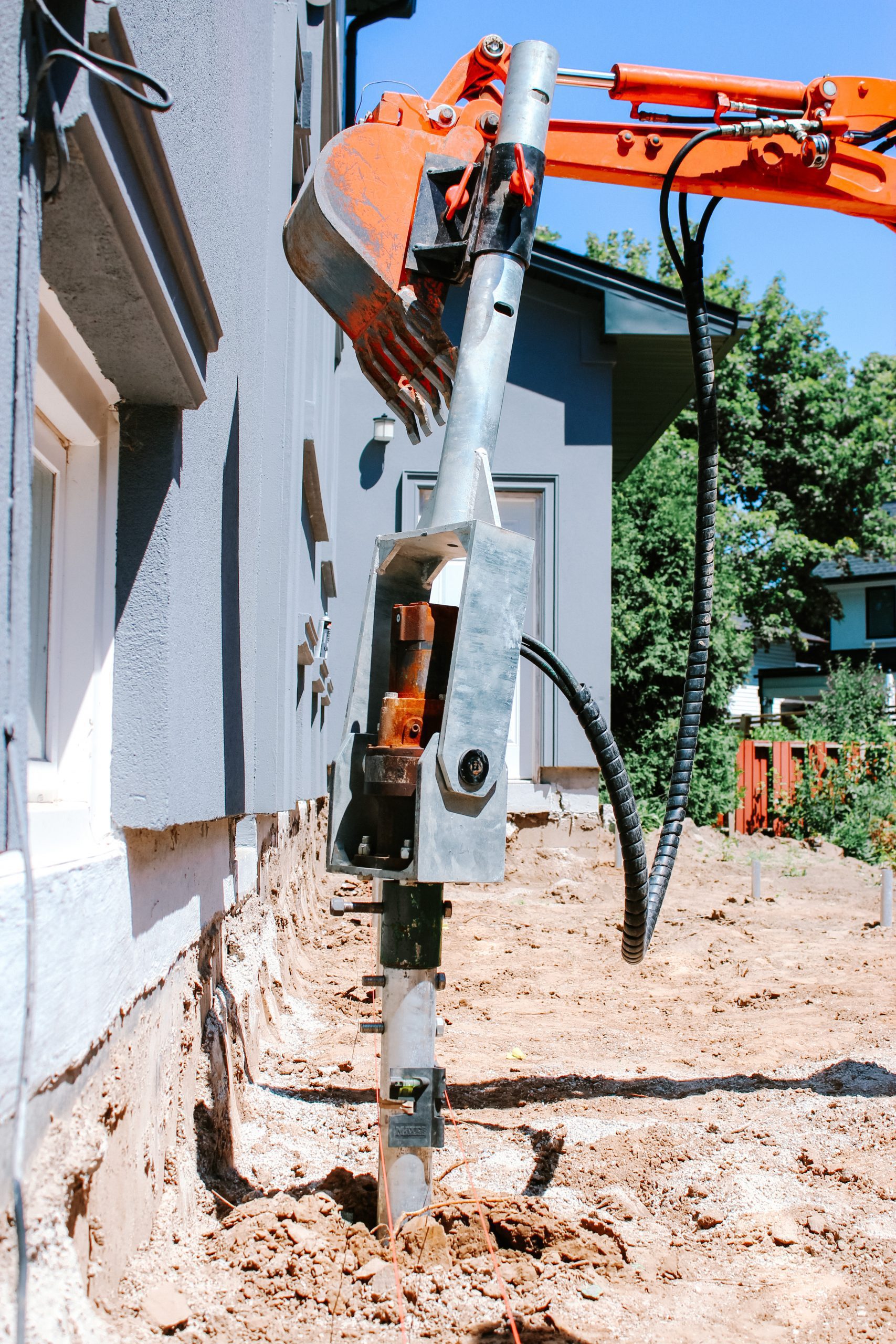 Customer service is one of Logan's top priorities, and he strives to deliver the best product and service possible. When he is installing piles, he sometimes stops to answer phone calls from potential clients, answer questions homeowners and contractors have about the process, and even assists other installers in Ontario to ensure the best quality installations beyond his own territory. One of Logan's favourite parts of being a Postech dealer is the family, or the "Postech Nation" that comes along with it. He enjoys helping other people and appreciates that he has other dealers to bounce ideas off of when need be.
Working in a densely population region like Halton presents some challenges that Logan is proficient in working around, such as being able to squeeze his Kubota through some tight spaces, since many houses in his territory are close to one another. Logan makes sure to go above and beyond when driving his excavator through properties to ensure the landscaping is untouched, placing large mats under his equipment and talking with the homeowners beforehand to protect any trees and gardens from being harmed.
The Halton region is lucky to be serviced by a caring and knowledgeable dealer such as Logan as he provides every client with a service and a product that is appreciated, understood, and installed by someone who aspires to be one of the best in the business.