Join the team
Become a Postech Piles Professional
Being a Postech Screw Piles dealer is much more than a job. You become an entrepreneur, a business owner, an expert in helical screw pile technology who supports your clients in the construction of their dream projects.
A Postech Expert is a professional committed to building foundations using Postech products. A Postech Expert adheres to our installation requirements and program guidelines and adds value to his or her territory while representing Postech as a customer's best option in every sales call. In return, Postech provides valuable benefits to the Postech Certified Installers such as increased exposure, a profile on postechpiles.com to showcase prior work, generating customer satisfaction surveys, and a warranty program.
In addition, you will become part of the Postech family, which includes more than 120 franchisees, dealers, representatives, and experts serving most of North America.
Become a dealer now!
BUILD YOUR BUSINESS ON A SOLID FOUNDATION!
Who are we?
Postech Screw Piles is a company offering a simple and modern solution that suits the needs of both building contractors and homeowners.
Since our beginnings in 1995, Postech Screw Piles has quickly become one of North America's most innovative and dynamic companies specializing in helical piles. Our desire is to offer the same expertise and the same quality of service that made us famous in the cities and states we serve while developing new markets at home and abroad.
Postech benefits
Becoming a Postech Screw Piles dealer gives you the following benefits:
A prestigious and recognized brand since 1995
Top quality products tested and approved by independent organizations
An exclusive territory offering you good sales potential
Modern and efficient installation equipment
Complete training on installation techniques of our screw piles and accessories
A centralized document platform facilitating the exchange of documents with Postech Screw Piles' head office
No royalties or any other form of profit sharing to be paid to the head office
A wide range of advertising tools and personalized promotional items to help boost your sales
The support of an experienced team at head office to help you on a daily basis
Access to a network of experienced professionals (engineers, lawyers, accountants, and more) to help you manage your operations
Business opportunity
More than a simple career
Becoming a Postech Expert connects you and your company to a highly respected leading brand, and it makes you a member of an elite group of contractors, qualifying you to receive benefits designed to help grow your business.
With an offer suitable to most construction and renovation projects, it is not surprising that the demand for our product is constantly growing year over year.
Will you be the next to join our big family of dealers?
Become a dealer now!
Our Postech teams
Exclusive Territories
Postech Screw Piles is expanding in the United States.
Postech spends millions of dollars each year on advertising that generates referrals for Postech Certified Installers who are promoted in consumer literature, on Postech social sites and at postechpiles.com. A profile page on our website gives you the opportunity to showcase your company to interested prospects in your market.
Each Postech Dealer gets an average "star rating" which is posted on their online profile and social media pages. Individual ratings and reviews are posted on your profile page and managed by Postech.
You also receive complimentary leads and referrals from postechpiles.com and through our toll free number.
No matter where you are, we'll find you customers to serve and an exclusive territory to occupy!
Our dealers
Success stories
A FRESH START
Ray Joncas is a brilliant engineer who spent more than 20 years in the pulp and paper industry. Despite having a career filled with projects and challenges, Ray had two dreams he wanted to pursue: live in the Niagara, Ontario area and become an entrepreneur. He had the chance to check both boxes when he saw that Postech was looking for a dealer in his region. Now Ray is living the dream being his own boss in one of Canada's most iconic regions.
OPERATING TWO BUSINESS
Dan and Jennifer like to work as a team. In addition to being a married couple, they have been operating a construction company together for over 20 years. Since they had already been using a lot of thermal screw piles for their own projects, they decided to join the Postech team as dealers for the Grey Bruce, Ontario area almost 5 years ago. Not only are they able to successfully run these two different businesses, but they do so in a way that even their competitors feel comfortable dealing with them for their screw pile needs. It's the perfect balance!
ON TO THE NEXT GENERATION
Make no mistake, Armand Maurice of Postech Earlton Ontario is still a pretty tough fella with a lot of years in front of him, but for a little while he had been thinking about selling his franchise and finally enjoying a well-deserved retirement. On his side, son Michel, who has been working with Armand for a few years, is still a long way from retirement. Seeing that his father wanted to sell, he expressed his interest in taking over the franchise. Michel is now proudly continuing his father's work in a region where the ratio of Postech Screw Piles per capita is one of the highest in Canada!
Join our network
Be part of the Postech team
Whether you are looking for a new career or a career change, don't wait any longer to join the Postech Team or certified installers. Live the life of an entrepreneur while still having a head office and professionals to support you. Get started on this great project now!
Become a dealer now!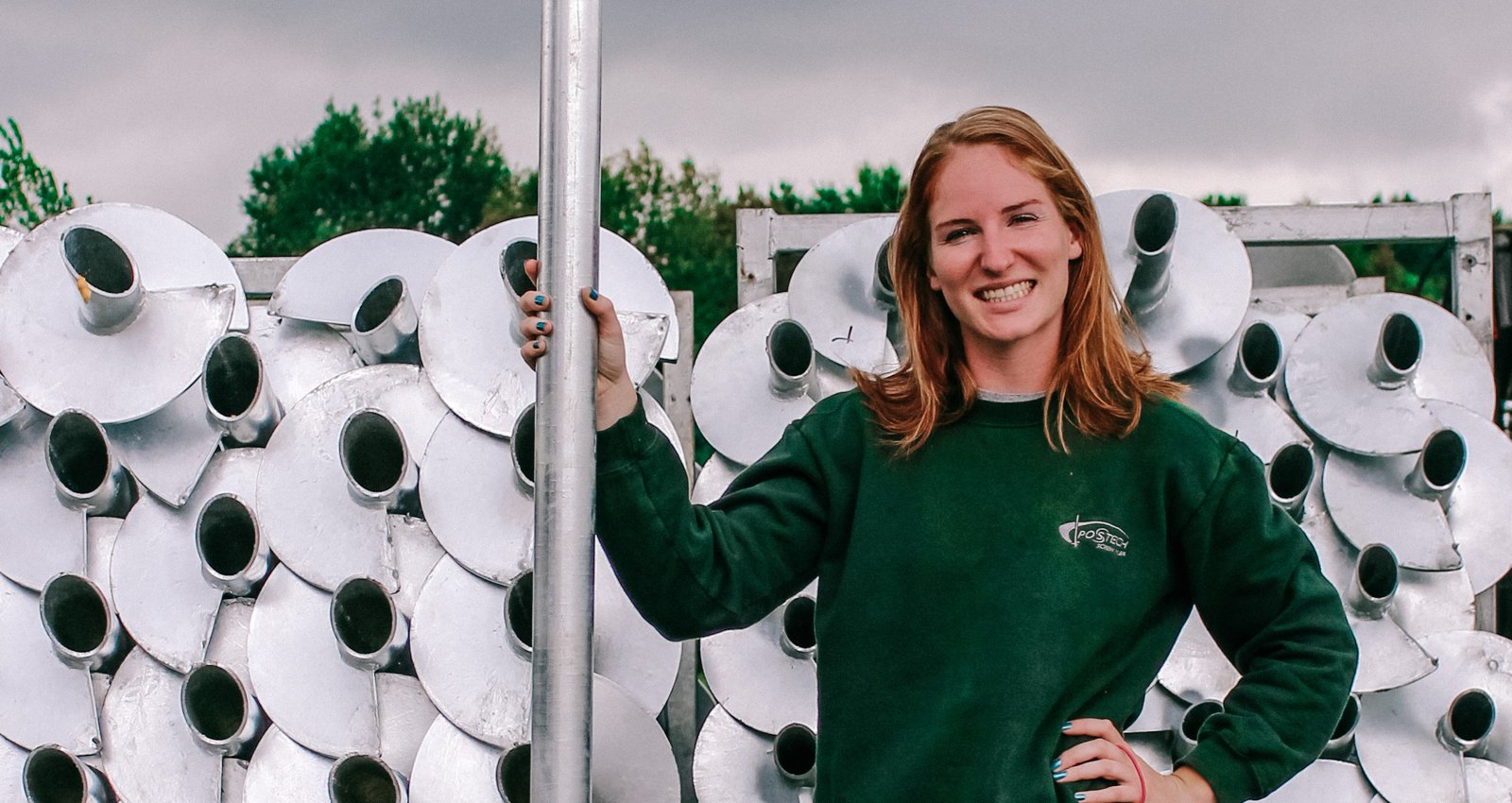 Partner installers
Our certified experts are your neighbours
Every Postech installation is quick and easy, and there's a certified expert installer near you who will guarantee that your project starts on the right footing.
Find your installer