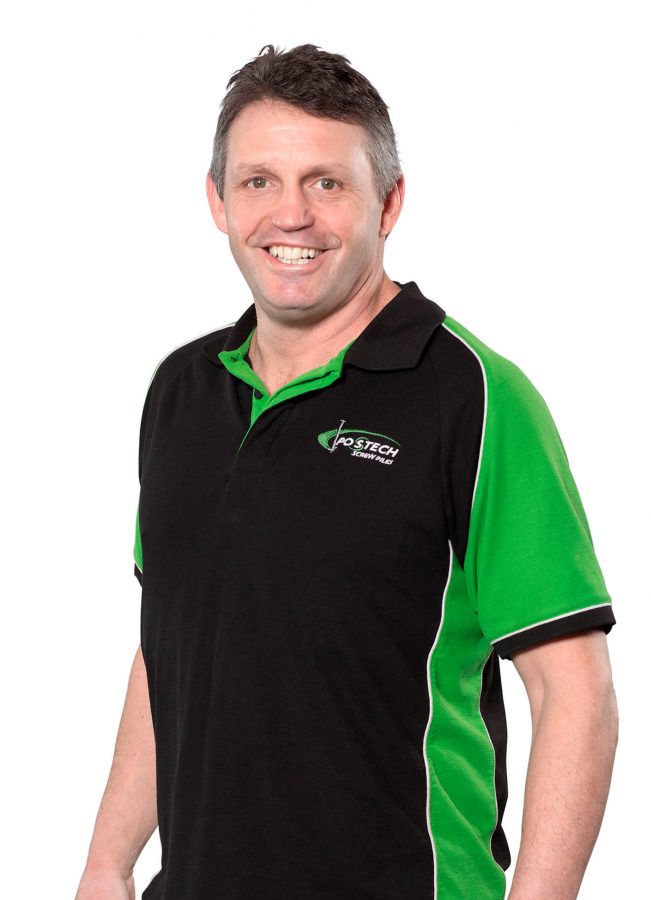 Postech Screw Piles Grand Lake
Wayne Cunningham
LET US CALL YOU :
Simply fill in the following information and a Postech Screw Piles representative will contact you in the next few days.
(If your project is urgent, please do contact us by phone today!)
Your local SCREW PILE expert
POSTECH SCREW PILES
Wayne Cunningham exemplifies what it means to be an entrepreneur. Wayne believes in providing his consumers with one of the greatest warranties available on the market and attempts to give excellent service, as evidenced by the positive feedback he receives from his clients. In addition, he provides an exceptional cost-to-quality relationship. Furthermore, he is always refining his technique in order to provide the finest possible solution to his customers.
Postech Screw Piles Grand Lake performs admirably regardless of how easy or hard the challenges are. Since his arrival at Postech Screw Piles, Wayne and his team have been involved in a number of notable projects involving helical piles in the Grand Lake area.
Those who labor in the Grand Lake area are well-known for the outstanding quality of their workmanship. They employ Postech Screw Piles in their construction projects to ensure that their projects get off to a strong start!
The abundance of wildlife and freshwater lakes in the area mean Postech Screw Piles Grand Lake has a need to respect the environment in their work. It's as if we were never there at all!
Postech Screw Piles: Starting off on a Solid Foundation!
Postech Grand Lake
How much can my Screw Piles support?
Did you know?
The loads or weight that a pile may carry is determined by the type of soil in which it is installed. The denser the soil, the higher the load bearing capacity will be.
In very loose soil, the Postech installer will decide between a bigger blade or extensions (to reach denser soil) so that the necessary torques will have been reached.
While installing the last few inches of the screw pile, the trained Postech installer will validate hydraulic pressure, with the help of a pressure gauge located on the excavator arm. He then can assure, thanks to a precise guide chart, the load bearing capacity of the pile.
Our Piles