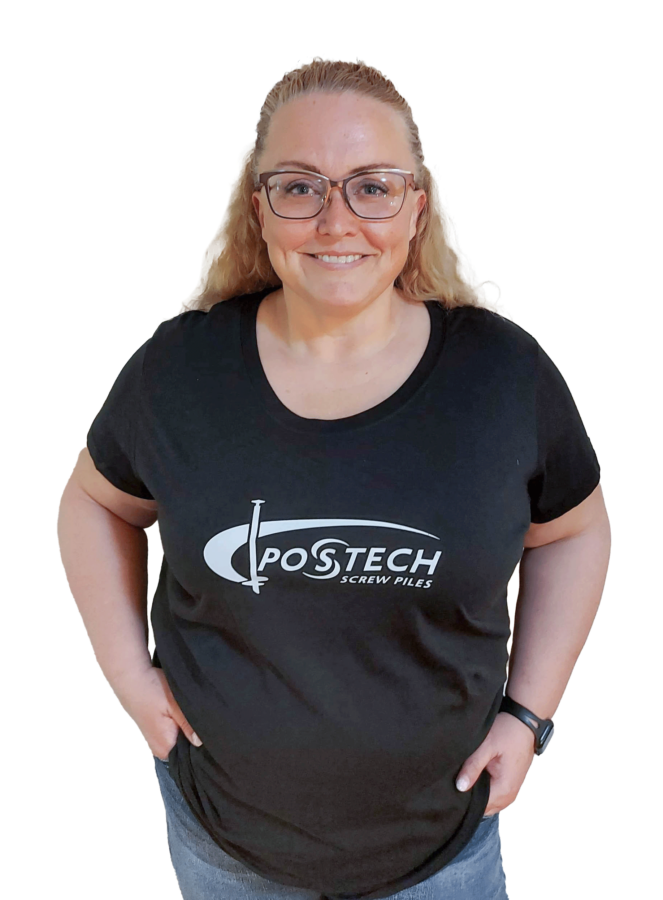 Postech Screw Piles North West
Marcia Spanier
LET US CALL YOU :
Simply fill in the following information and a Postech Screw Piles representative will contact you in the next few days.
(If your project is urgent, please do contact us by phone today!)
Get to know us!
POSTECH SCREW PILES
For many years, Postech North West has provided quality installations and unrivaled service in the area.
Marcia Spanier, the Postech North West division manager, is attentive to the requirements of her customers every day. She believes in providing her clients with one of the best guarantees available on the market.
Marcia prices are always competitive. Bring it on, big or tiny, simple or complex.
Postech Screw Piles North West has come to your aid and serves as a way to facilitate your aspirations of realizing a project. Postech Screw Piles North West's and their team's many magnificent projects, all implemented on Postech screw piles, reflect their dedication. They are pleased of everything they have accomplished since joining Postech.
Contractors in their area understand the value of quality, which is why they use Postech screw piles for their projects. Only success can follow when you start on a firm basis!
Thanks to the galvanization!
The Postech warranty
Postech Screw Piles offers a lifetime warranty on its manufactured products. A particularly interesting insurance on your investment. The warranty covers all manufacturing defects for a 25 year period. In addition, Postech certified installers offer an installation warranty against all shifting due to frost.
Postech warranty