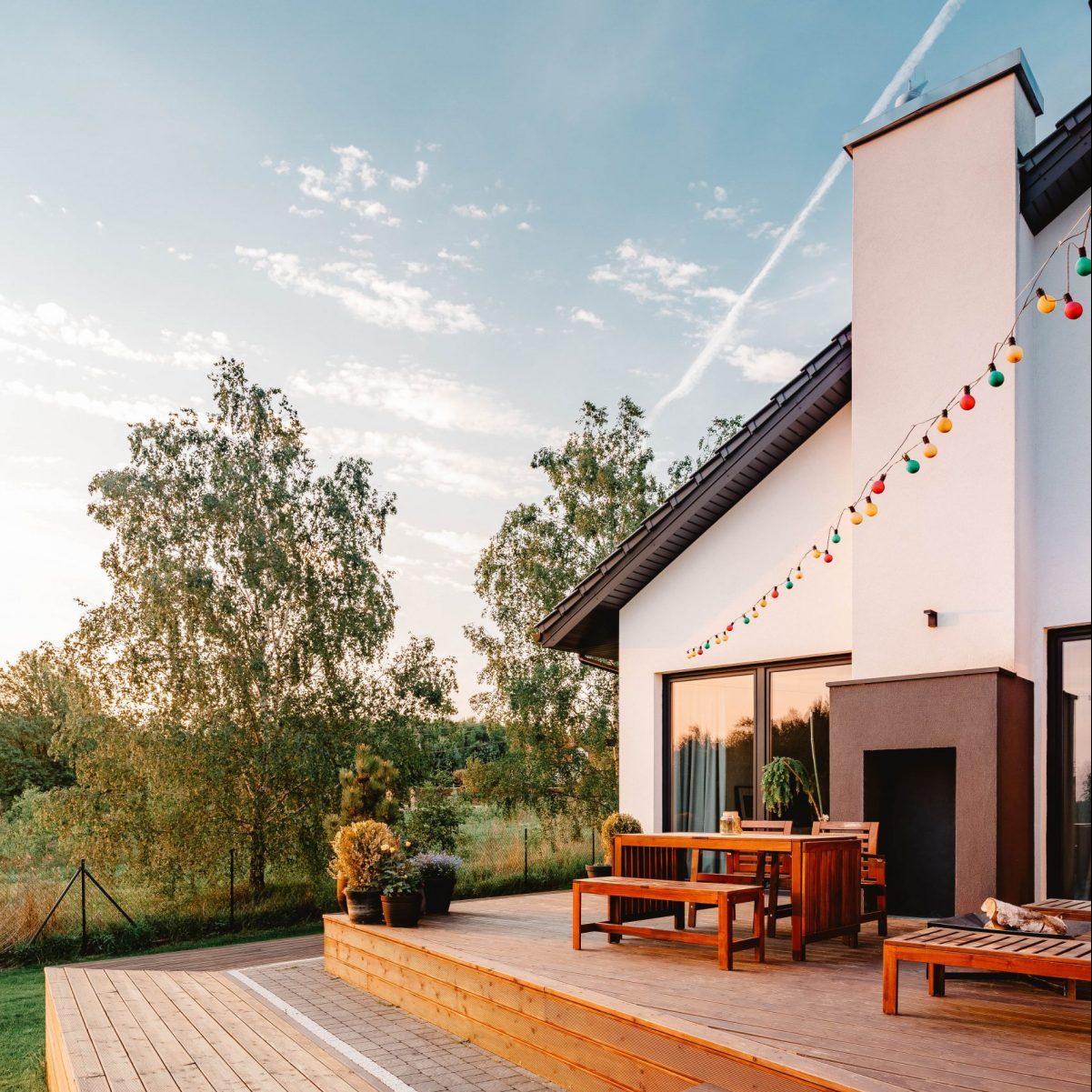 What are your needs?
When you choose the size of your deck, you must start by carefully assessing your needs. A patio that's too small will quickly become an irritant, while a deck that's too large could lead to wasted space. It is therefore important not to neglect the planning stage of your project. What type of layout would you like to have? Would you want to add a spa, a relaxation area, a place to receive dinner guests, or others on your patio? To help you visualize the space, nothing is better than taking a moment to draw a plan.
Here are some concepts to guide you in developing your plan:
In order to ensure pleasant circulation on the deck, you must plan a corridor of at least 3 feet wide.
Same thing if you need a space for a BBQ grill, it is advisable to leave a safe space of 3 feet in front of the appliance.
The areas you want to create on your deck will also determine the dimensions you choose.
Bistro / lunch area for 2 people. (min. 5 feet x 7 feet)
Meal zone for 4 people. (min. 9 feet x 9 feet)
Meal zone for 8 people. (min. 12 feet x 12 feet)
Cooking zone (min. 5 feet x 6 feet)
Lounge area for 4 people. (min. 9 feet. x 9 feet)
Lounge area for 8 people. (min. 12 feet x 12 feet)
Deck around pool (min. 3 feet wide)
Your needs will also determine the type of foundation that will support your deck. Indeed, the load that must be supported as well as the size of your patio will have an effect on the type of support to choose. Screw piles are an ideal solution for this type of construction since they are offered in several models to adapt to your needs. Postech's certified installers are able to assess the project, and thus choose the right type and number of piles.
One level, two levels, three levels …
The patio trend is the division into a landing. The idea is to come and create divisions between the different areas of your layout. You can then install privacy panels where you need them most, without encasing your entire patio. In addition, if your patio is also used as a pool deck, you can grant a delimited area to bathers, thus avoiding wetting your entire patio!
Planning the construction of a deck should not be neglected, but educating yourself and bringing in the professionals is always a good way to ensure the success of your project!