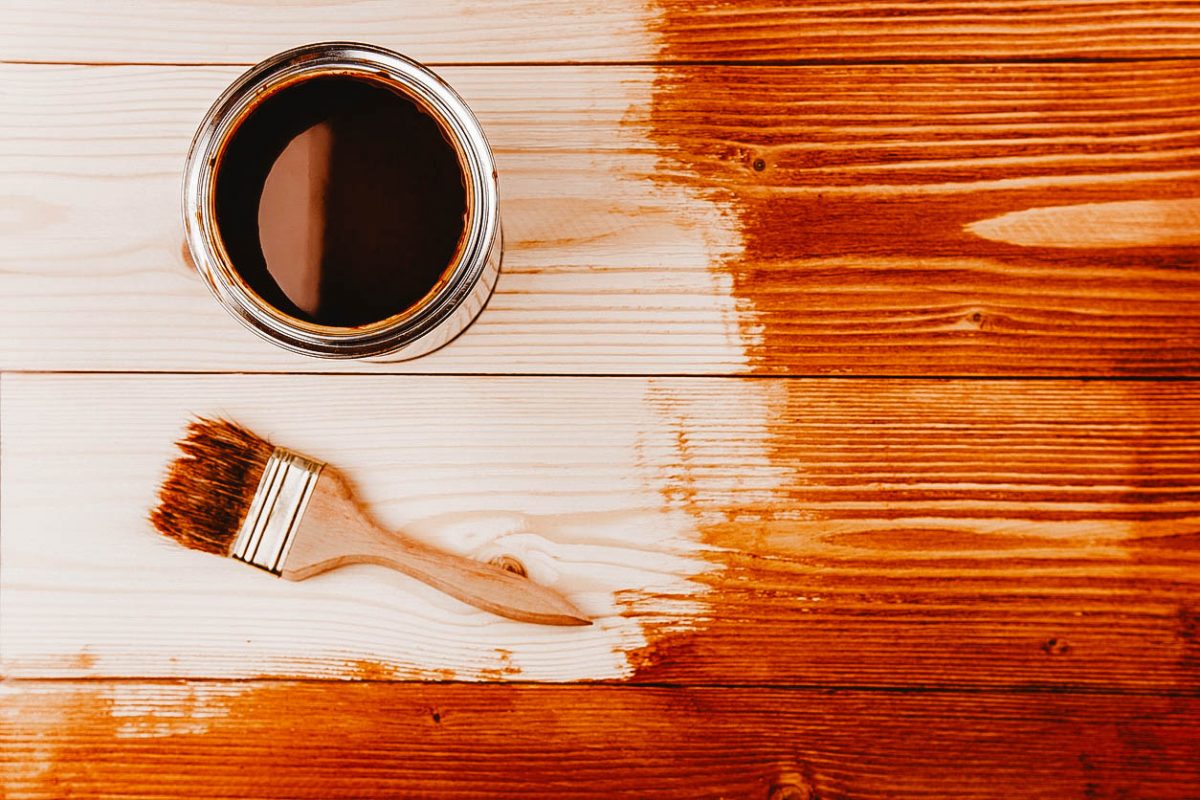 Choosing the Type of Stain
While there are many types of wood stains out there, most of the time you will find yourself picking between oil-based and water-based stains.
Oil Based
Oil-based stains are the most commonly used. They will normally have a linseed oil base or a mixture of linseed and varnish which gives time to wipe off any excess product before it dries.
Pros:
More even finish. It will require more time to dry which makes it easier to get a more even finish.
Penetrates deeper. It will penetrate into the wood deeper than water-based stains and it will offer longer-lasting protection.
Extremely durable. If you are looking for a wood stain that will last for a long time an oil-based one is the best option for you.
Cons:
Slow drying. While it will give you a more even finish, they will take at least a day to dry out completely.
More susceptible to mold and mildew. Unfortunately, the resins in oil-based stains make them more susceptible to mold and mildew.
Water based
Water-based might not be as popular as oil-based, but they can be useful in certain situations.
Pros:
Quick drying. If you do not have the time to wait for the stain to dry, water-based stains are a great option.
Mildew and mold resistant. Water-based stains are extremely resistant to mold and mildew, unlike oil-based stains.
More environmentally friendly. Water-based stains will not emit Volatile Organic Compounds (VOCs) and they will not produce a lot of harmful fumes and odours.
Cons:
More difficult to use. Water-based dry fast and also raise the grain of the wood which makes them more difficult to use than the oil-based.
Not deep penetrating. These are not deep penetrating and they will not offer a lot of protection for the wood.
Choosing the Level of Opacity of the Stain
Choosing the level of opacity not only means choosing the level of pigment, you want; it also means choosing the level of protection you want.
Clear Stains
A clear stain has no colour added and shows the natural colour and grain of the wood. Clear stains are typically used as a sealer as opposed to a stain.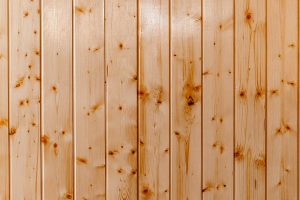 Pros:
Does not alter the appearance of the wood
User-friendly and very easy to apply
Cons:
Offers almost no UV protection
Wears off quickly and needs to be recoated more frequently
Semi-Transparent Stains
A semi-transparent stain will allow most of the texture and grain of the wood to show through, with a slight pigment.
Pros:
Easy application
Natural appearance
Available in different tones
Cons:
Less UV protection than solid stains
More frequent maintenance
Typically, only available in oil-based formula
Semi-Solid Stains
A semi-solid stain covers most imperfections while allowing a small amount of wood grain to show through.
Pro:
Cons:
Hard to strip off, if you ever need to
Water-based versions do not penetrate as well as oil-based
Solid Stains
A solid stain completely hides the wood grain by creating a heavily pigmented film on the surface similar to paint.
Pros:
Great UV protection due to so much pigment
Available in any color imaginable
Available in both water-based and oil-based formulas
Cons:
Do not penetrate well and are prone to peeling
Little chance of ever going back to a natural wood look
Paint like appearance