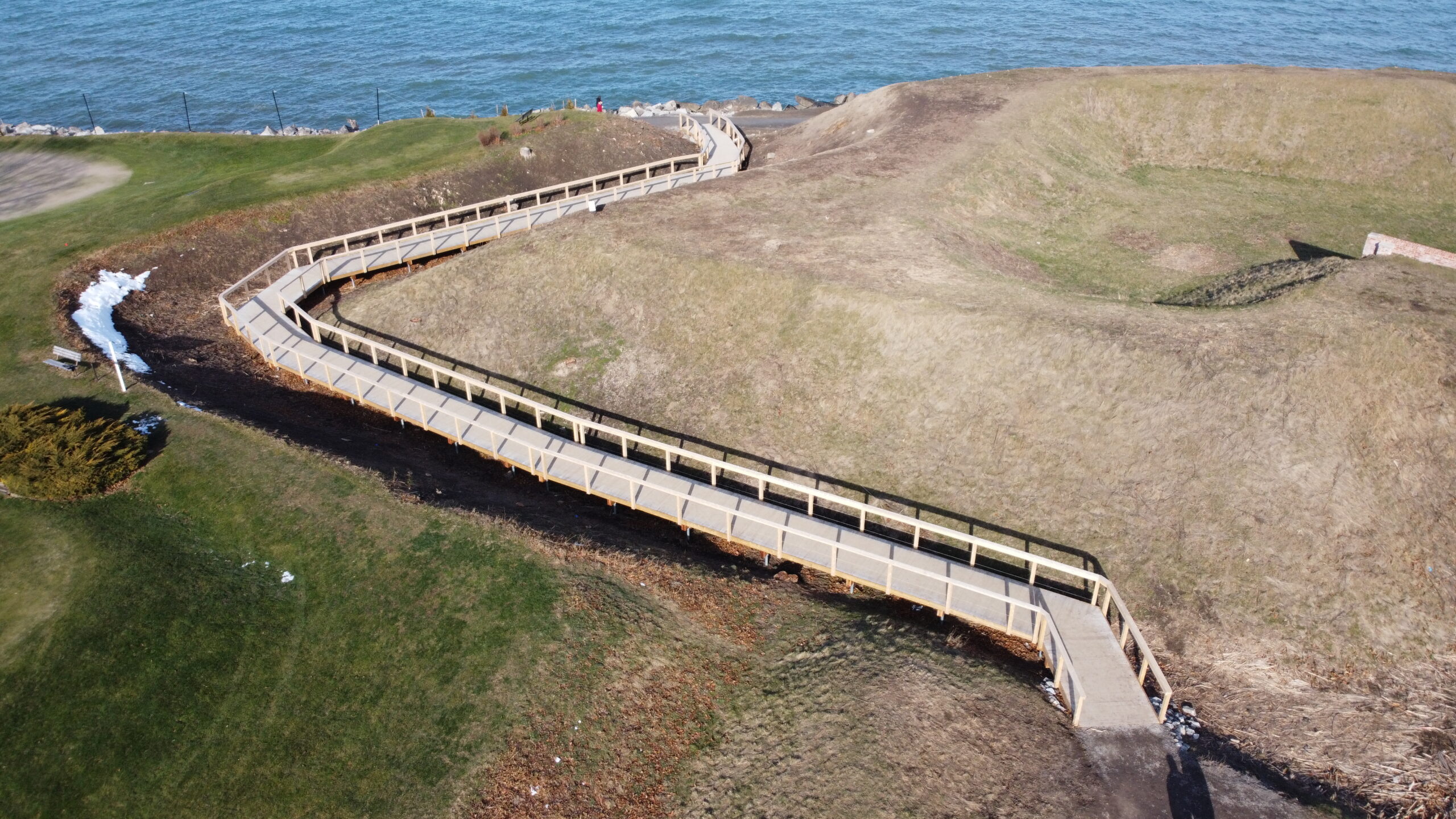 How many screw piles and how long did it take?
This project was built in fall 2020. The request was to have the boardwalk put on screw piles below the entire path. Two members from the Postech Niagara's team were put on this job. The installation took 68 helical piles and two days of work.
The challenges of the project
The challenge was to maintain a leveled path with the helical piles threw out the entire boardwalk without damaging or disrupting the ecosystem of the archeological site.
Being an archeological site, the helical piles was the best solution due to its minimal impact during the installation. No excavation was allowed, and the work was closely monitored by Parks Canada officials, because they had to make sure everything was properly done.
The Vistech / Postech advantages 
What you need to know is that, helical piles require a smaller installation equipment and are ecofriendly.
Therefore, installing screw piles can cause little if any site disruption. This is one of the advantages of helical piles in terms of environmental factors. For that reason, it does not result in any soil damages. Due to the galvanization and the efficiency of the screwed piles, the pedestrian boardwalk will no longer move. The structure will therefore be preserved and will allow the population to visit this historic site thanks to this magnificent pedestrian boardwalk for years and years to come.
At the end, the Postech Niagara's team acted with professionalism, and respect knowing that the site has historical significance. Our team was fast, clean, and efficient for the entire project.