Thermal pile
Helical pile have proven to withstand frost when compared to a standard concrete foundation. Where a concrete foundation can crack and shift, Postech are insulated with a thermal protectant. This protect against the rough Canadian winters.
Not only does the screw pile technology far outweigh sonotubes, it also is a great option for areas with high-water tables. In fact, piles are undisturbed by water and can be installed even in the wettest conditions.
Greener than concrete
The lack of environmental impact means Postech Screw Piles are a greener choice over a standard foundation. As there is minimal soil disturbance, helical piles are a great choice in conversation areas and in place of cribbing for docks.
Since Screw Piles can be uninstalled without disturbing wildlife or fish habitats, it's a greener option than digging, pouring, and mixing concrete.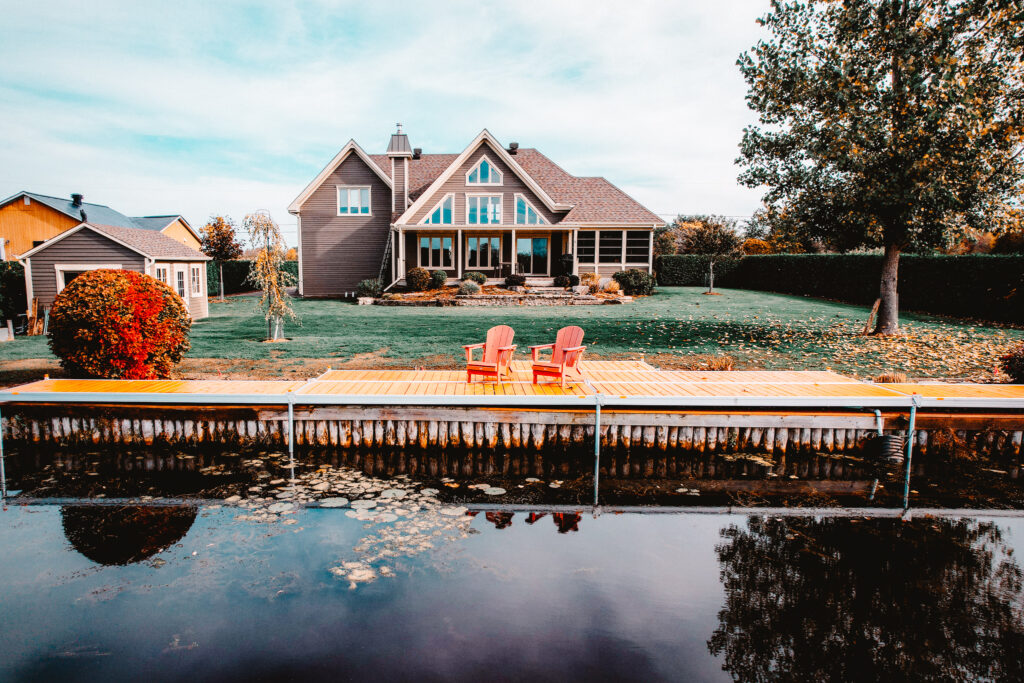 More durable than concrete
Plus, with the galvanization of our piles, they will last longer and better than wood cribs.
Lastly, Postech Screw Piles are an amazing option if you're interested in a fast and headache-free installation. Our installers are known to take longer loading and unloading their equipment than it does to complete most jobs!
Cleaner
Generally, you wouldn't even know we were installing if it wasn't for a solid foundation sticking out of the ground. There's no need for waiting, curing, or making a mess of your landscaping with Postech Screw Piles. Your Postech dealer takes extreme pride in the service they provide.
We believe in the quality of work from your first contact and for a lifetime afterwards. Consider going with a cleaner, greener, more durable foundation the next time you think about building a deck, sunroom, bunkie, home, or addition!